Episodes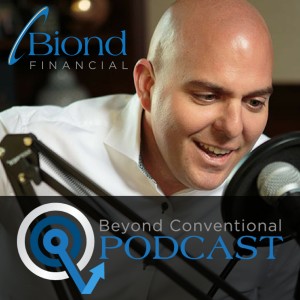 Tuesday Apr 04, 2023
Tuesday Apr 04, 2023
There's a lot of financial media going around producing a lot of misinformation. Even podcasts, blogs, and marketing promoting certain financial strategies are now automatically taken as factual. Just because we see it on Google, doesn't mean it's true. A lot of people have been misguided especially since they've created preconceived notions on how financial strategies work.
Learn more about these financial myths in this podcast
Disclosure:
This podcast is for informational purposes only and is not to be construed as tax, legal, or investment advice. Although the information has been gathered from sources believed to be reliable, please note that individual situations can vary. Therefore, the information should be relied upon only when coordinated with individual professional advice. Guest speakers and their firms are not affiliated with or endorsed by PAS, Guardian, or BiondFinancial and opinions stated are their own. Guardian, its subsidiaries, agents, and employees do not provide tax, legal, or accounting advice. Consult your tax, legal, or accounting professional regarding your individual situation.  
By providing this content The Guardian Life Insurance Company of America and your financial representative are not undertaking to provide advice or make a recommendation for a specific individual or situation, or to otherwise act in a fiduciary capacity.  
Joseph Biondolillo is a Financial Representative of The Guardian Life Insurance Company of America® (Guardian), New York, NY. BiondFinancial is not an affiliate or subsidiary of Guardian. CA Insurance License Number - 0I32947 / AR Insurance License Number- 12821376. #2023- 151744. Expires 03/2025